British Falcon Races 2020 – Vowley Racing Guest
Vowley Racing cordially invites you as our guest to the British Falcon Races
Please join us on the weekend of 26th and 27th September
Complete the form at the bottom of this page before midnight on Friday 11th September. Please note – each invitee must complete their own registration form. If you wish to bring additional guests not covered by Vowley Racing please complete the 'additional attendee section'.
Open to competitors, breeders and spectators, the Vowley Racing competition promises to be a highlight of the falconry season!
The races will be held at Vowley Farm | Bincknoll | Royal Wootton Bassett | Wiltshire | SN4 8QR
---
♦  THE COMPETITION  ♦
The competition tests a falcons' abilities in both straight line speed and aerial pursuit in an exciting and varied spectacle.
The Vowley Flat Race (Telwah) is a classic 400m straight flight sprint to the lure over level ground, timed between a start and finish beam. The fastest falcon wins!
The Vowley Hunt Race is a simulated hunt of a remote-controlled robotic prey (Wingbeat Roprey), demonstrating the hunting abilities of the falcon; strength and fitness in the climb, speed in the stoop, agility in the chase and accuracy in its footing of the Roprey.
View and download the racing rules:
The general race rules  |  Flat race rules  |  Hunt race rules
Watch the video highlights from the 2019 races on YouTube
View the race results table from 2019: Flat Race | Hunt Race
---
♦  EVENT SCHEDULE  ♦

SATURDAY 26th SEPTEMBER | QUALIFIERS
All falcon entries together with their pilots MUST attend the qualifiers at Vowley on Saturday 26th to obtain a qualifying time. This applies for both the Flat race and Hunt race entrants. The 60 fastest falcons from the Flat race, and 30 fastest falcons from the Hunt race will be entered into the final on Sunday 27th September 2020!
Gates will open at 08:30am for a 09:00am start. The Flat race trials will take place in the morning, with the Hunt race trials in the afternoon after lunch.
Wind down afterwards with an evening BBQ on the terrace.
SUNDAY 27th SEPTEMBER | FINAL
08.30:  Gates open
09.15:  Welcome introduction
09.30:  Flat race final – 60 falcons
12.00-13.00:  Lunch
13.00:  Hunt race final – 30 falcons
16.30:  Races close
16.45:  Awards ceremony
18.30:  Gates close
PRACTICE DAYS
We encourage all competitors to attend Vowley on Thursday 24th and/or Friday 25th September for an informal practice and a chance to introduce your falcon to the course and local environment. These days are optional.
Please note: the race times on practice days will not count towards qualifying times.
RACE ORDER
Saturday 26th | Qualifiers; The race order for both the Flat race and Hunt race will be randomly selected and announced on Friday 4th September.
Sunday 27th | Final; The order of flying at the final will be the same as the race order at the qualifiers, for reasons of appetite. This applies only for the 60 fastest falcons in the flat race, and 30 falcons in the hunt race. Falcons going through to the final will be announced following the last qualifying flight on Saturday!
---
♦  PRIZES  ♦
The cash prizes are very kindly sponsored by Dubai Falcon Center.
The Trophy for the Flat race winner is kindly sponsored by Ayama.
Flat Race (Telwah)
First Prize: £5,000 and Trophy
Second Prize: £1,500
Third Prize: £500
Hunt Race (for falconer and pilot)
First Prize: £5,000 and Trophy
Second Prize: £2,000
Third Prize: £1,000
---
♦  TICKET PRICES  ♦
Invited guest entry: FREE – kindly paid for by Vowley Racing
Adult entry: £25.00 per person  |  Child entry: £10.00 per child aged under 16yrs
Falcon entry: £30.00 per falcon, per race entered
Evening BBQ on Saturday: £8.00 per person
Overnight falcon barn accommodation: £10.00 per falcon
---
♦  DRESS  ♦
High standards of presentation throughout the weekend.
---
♦  WINGBEAT ROPREY  ♦
We've organised an exclusive discount of £100 off a Wingbeat Roprey model purchase (complete set only) for competition entrants!!
---
♦  FALCON ACCOMMODATION  ♦
There is secure accommodation for 90 falcons on wakrs with 24/7 attendance during the event. There is a specialist falcon veterinary hospital in Swindon (10km), and an official falcon vet will be in attendance.
---
♦  IMPORTANT INFO  ♦

Falcons entered into the Flat race will need a GPS tag to enable efficient tracking and retrieval of falcons.
Falcons entered into the Hunt race will be provided with a Microsensory Barometric Altimeter tag with GPS to enable accurate height measurement and efficient tracking and retrieval of falcons.
In accordance with UK drone law, all Pilots must hold a valid flyer and/or operator ID. More info can be found at: www.register-drones.caa.co.uk
No pets are permitted onsite for falcon safety reasons.
COVID-19
If the event is cancelled due to Covid-19, you will be fully refunded.
We will be monitoring the Covid-19 situation closely in the run up to the event. As it stands please bring a suitable face covering.
Hand sanitiser will be readily available around the site.
Social distancing measures will be in place and we politely ask for your cooperation.
If you feel at all unwell, or are displaying any of the symptoms of Covid-19 prior to the event, please do not attend.
---
2020 event is sponsored by;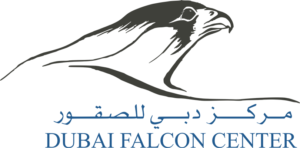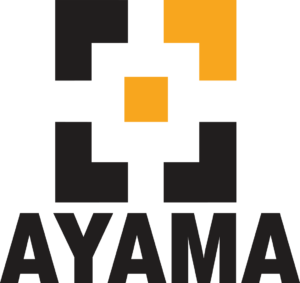 Complete the form below to claim your ticket as a guest of Vowley Racing.
Please note, the form will take approximately 10 minutes to complete if you are entering falcons into the races.
---